CMZGQ Changhong Meiling Marketing Headquarters
January 7, 2020
International Consumer Electronics Show (CES2020)
Opening in Las Vegas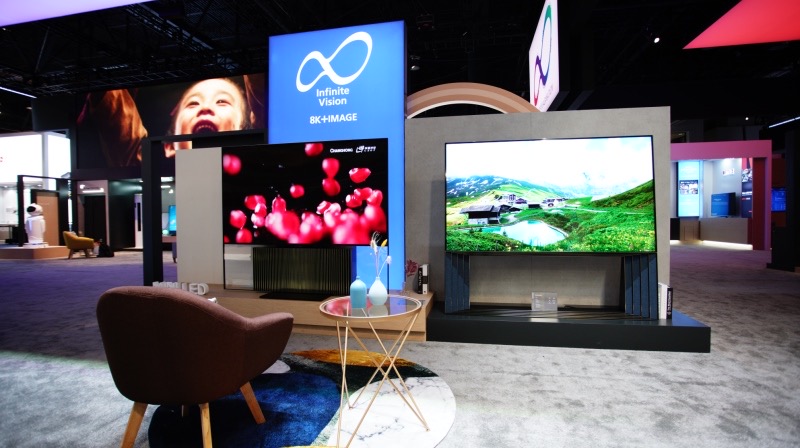 At this year's CES, Changhong Laser exhibited a number of new laser products: the third-generation three-color 4K laser cinema new C8UT, and the first-generation lift-up curling-screen integrated laser TV released in the market in October 2019-Magic, third The FE series ultra-thin and light Fresnel audio screen with audio-picture integration technology became the focus of the booth.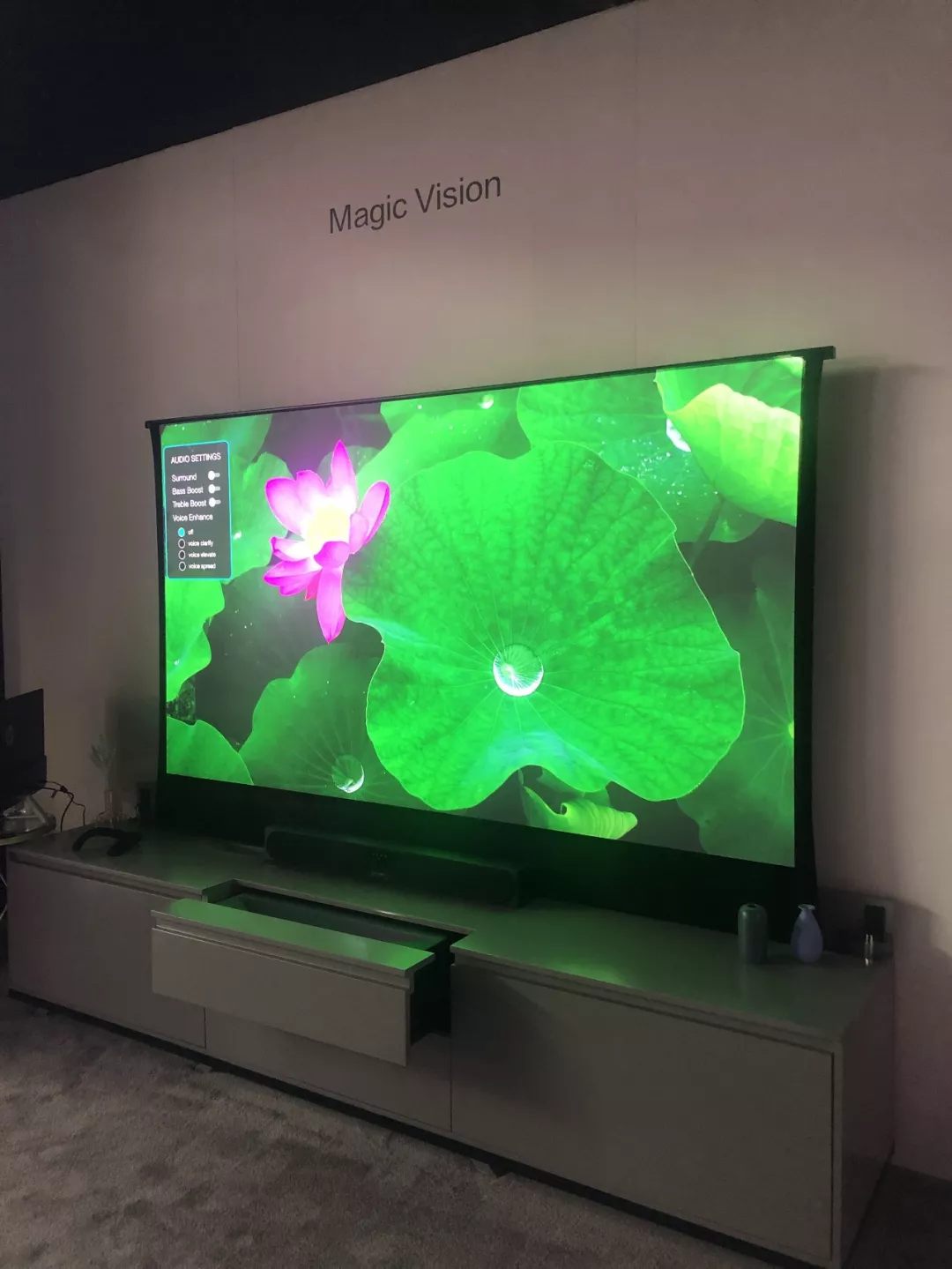 US time on January 8, Changhong TV C8UT laser tricolor with its leading technology, superb picture quality performance, as well as fashion modeling technology such as absolute advantage, won the CES "award annual global laser display technology", the strength of interpretation of the rainbow Represented by Chinese TV manufacturers in the world's top technology research and development level.

C8UT is the new three-color laser TV upgraded by Changhong after the release of the world's first three-color laser TV in 2018. The RGB laser has been newly optimized. Nano-scale metal coating materials have been introduced. Through ultra-low dispersion glass material lenses, the maximum angle of light is received, and the brightness is increased by 25%. The front-screen brightness is 450nit, which greatly improves the viewing experience. The new white balance color matching scheme can better utilize the advantages of laser pure colors, and the color gamut coverage has been increased by 20%, up to 120% At the same time, the speckle system has been fully optimized without noticeable speckles, with more refined picture quality and more comfortable viewing.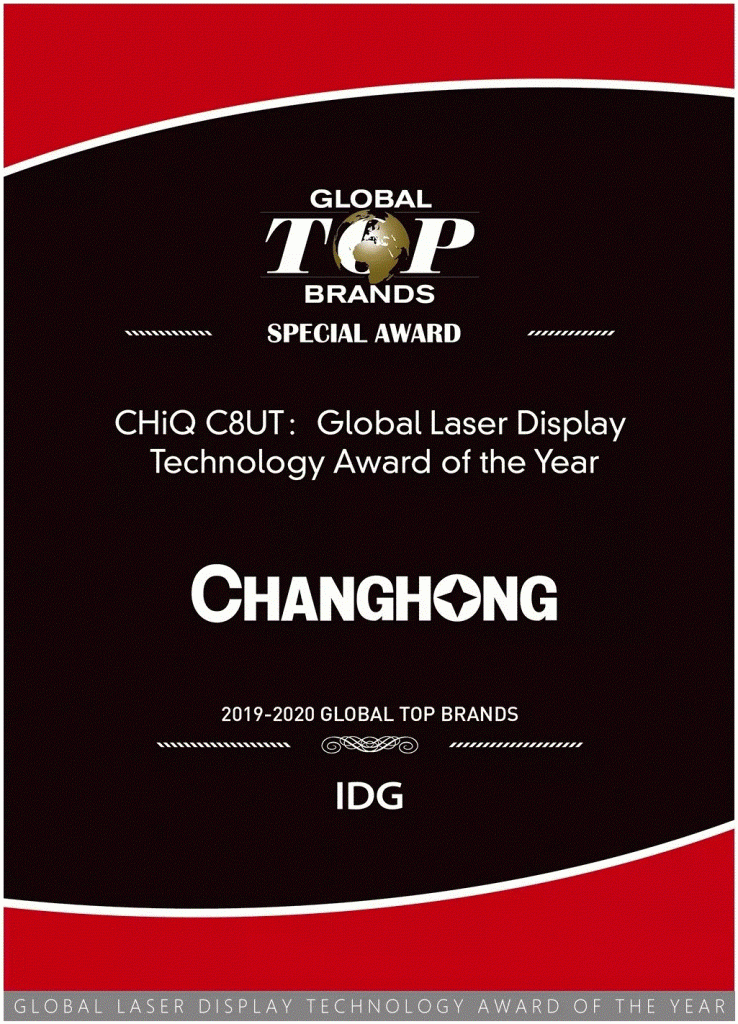 The third-generation optical sounding screen with on-site matching makes the sound strong or weak, the frequency response narrow, and the sound quality almost unchanged with respect to the screen angle. No matter how you move indoors, even if it is far from the sound screen axis, there is almost no obvious high and low-frequency attenuation, volume reduction or sound field shrinkage. 360 ° sound is non-directional, and the effective listening area is much larger than traditional speakers.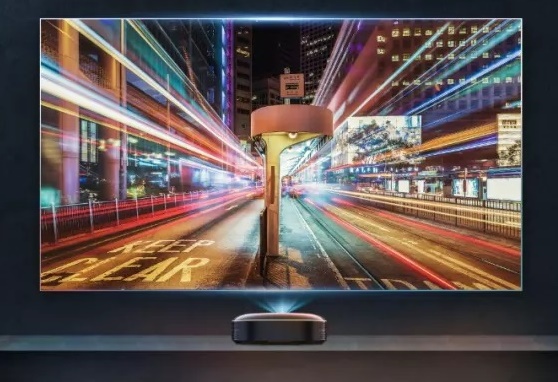 60 years of television image quality technology accumulation and 10 years of laser display technology precipitation. As one of the industry leaders, Changhong has mastered the core technology of laser display and will continue to strengthen research and development innovation and market penetration, enlarge the scale of the industry, and promote laser display. Development of the industry.